Get Help
Find Answers and Explore The Docs
FAQs
Can I reject late conflicts?
Q&A #5
Yes! If you want to reject late conflicts, you don't need to do anything extra. Why? Because the audition form only captures a snapshot of their conflict calendar when they sign up. If they add or remove conflicts after that, they must notify you (the director) so that you can make the choice on a case-by-case basis!
If you choose to accept late conflicts, make sure actors know to tell you when they make any changes. Then go to the Auditionee Dashboard, open the performer's audition form, and click Save & Sync Conflicts at the bottom of their Q&A. That'll pull a fresh copy of their conflicts into the form so that the Schedule Maker recognizes them.
Help Guides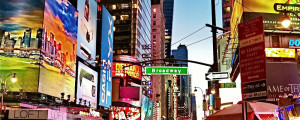 July 17th, 2021
Did you know?
Performers manage their own profile and conflict calendar so stage managers don't have to.
Nugget 2 of 7
Now Available in 8 countries
Choose a server to join the local network of theatre companies and performers.
You can also request to add a region.