Cast98: Painless Auditions & Scheduling For Community Theatres
Painless Auditions & Scheduling
For Community Theatres
Auto import conflicts from the online auditions form
Cast communications all in one place
Start and finish the rehearsal schedule in one night
Cast & Crew Favorite Features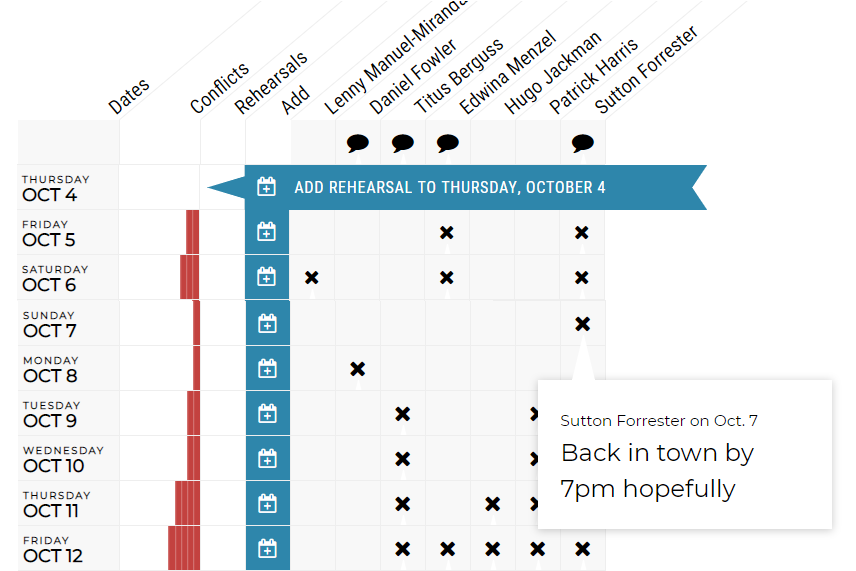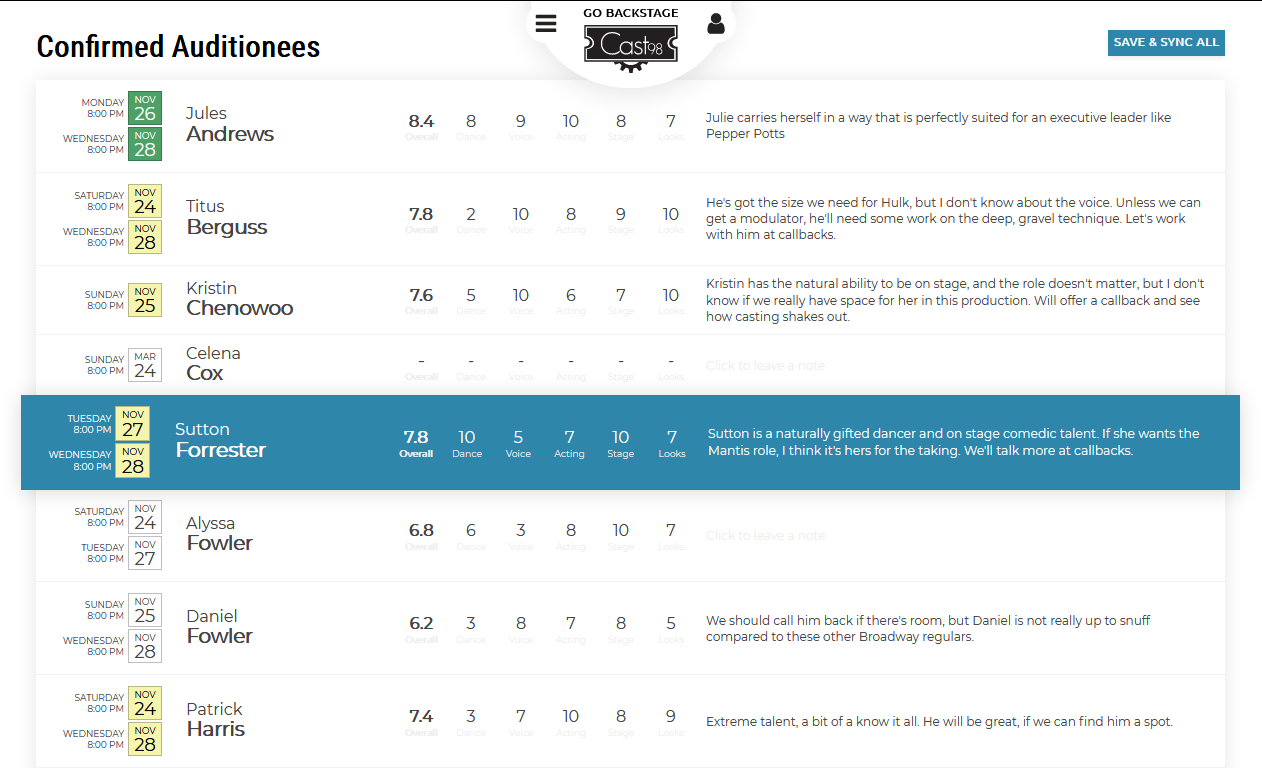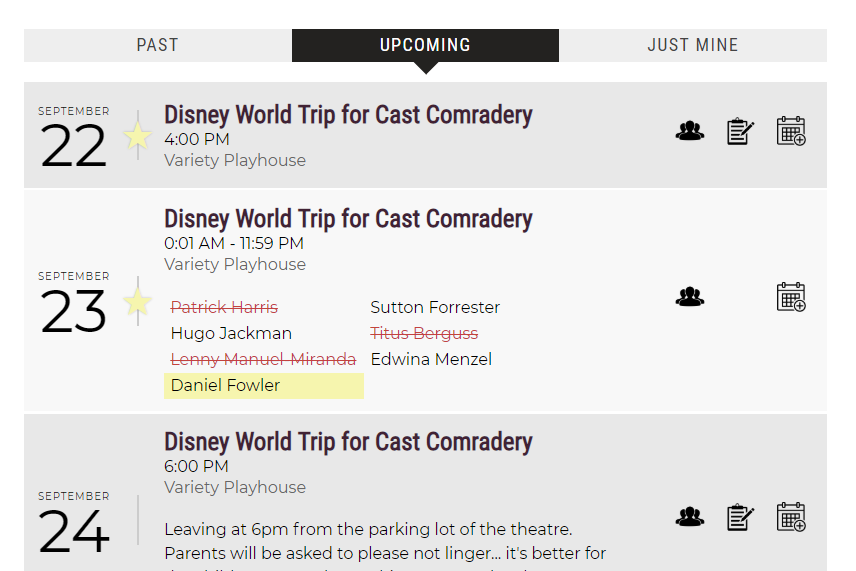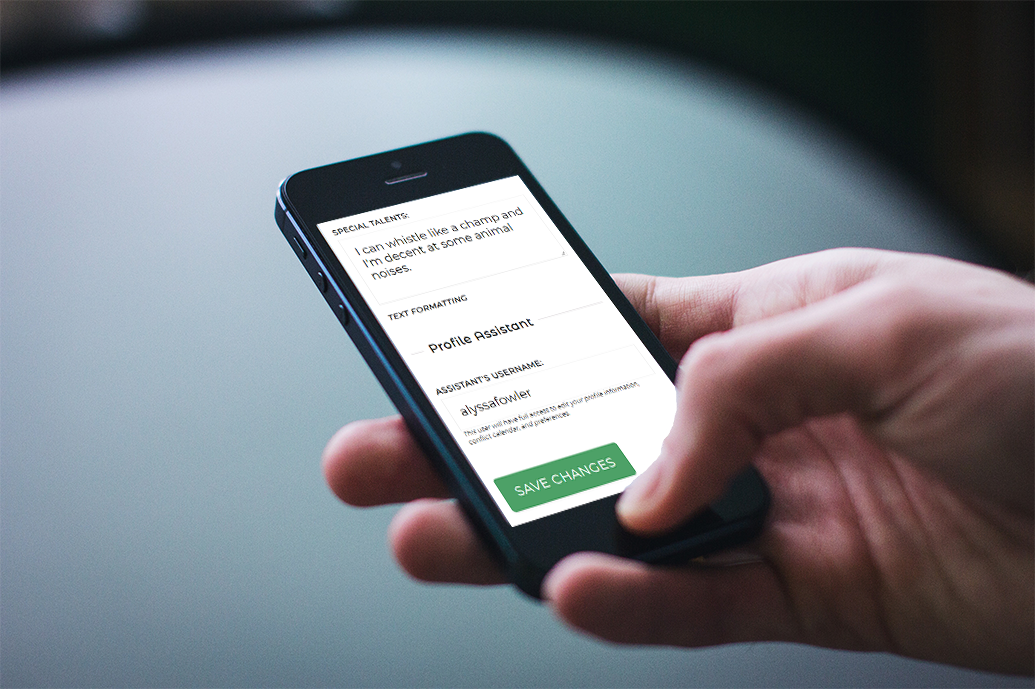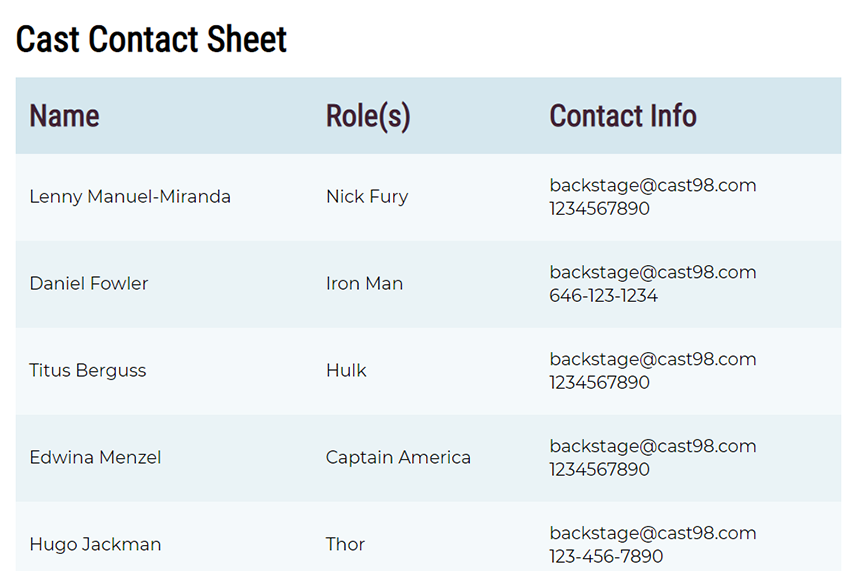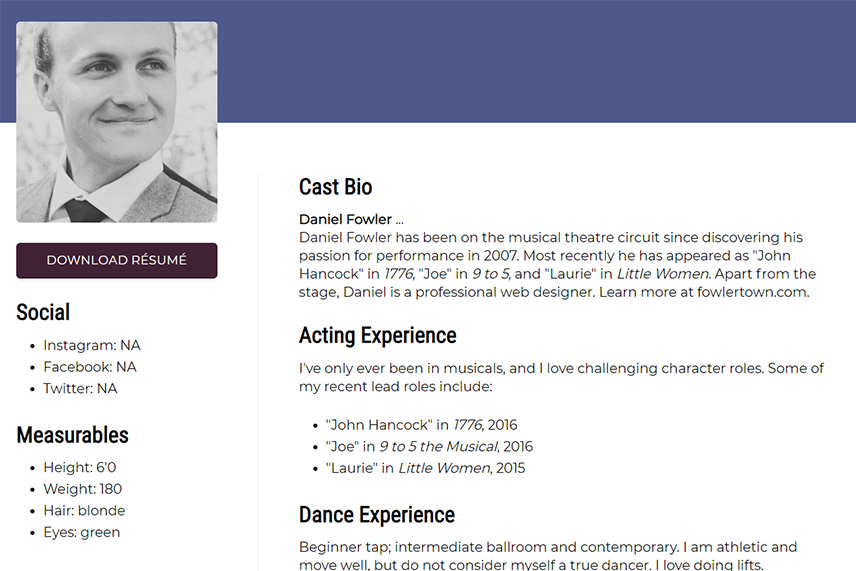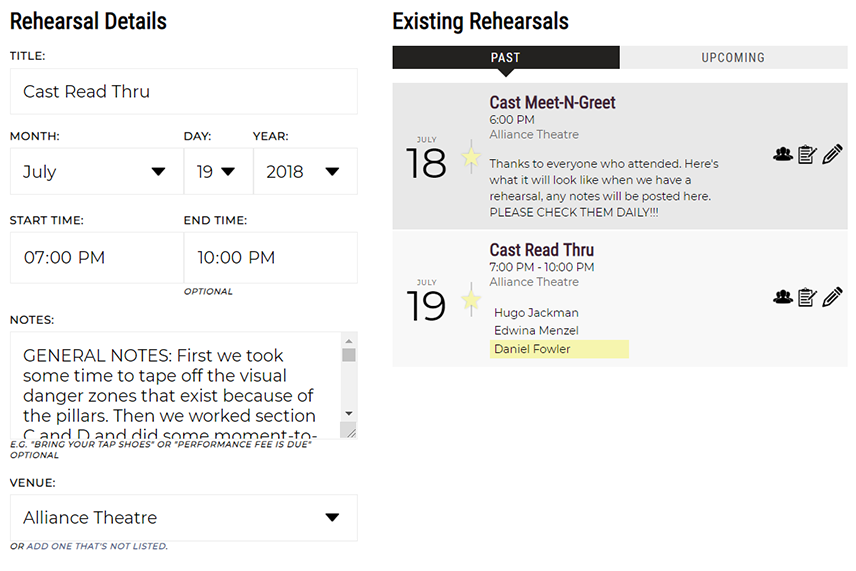 It will take you 15 minutes to get setup and stage managing your first show with Cast98. These tasks are only necessary once.
Add your show
Performers create their own profile and manage their own information. Directors post shows from their studio page. Performers opt-in for a show by completing an audition form, then the director can build a cast list and begin scheduling rehearsals.
Cast98 exists to help community theaters automate tedious show logistics. We're not here only for the big Broadway groups like other stage management software... we support local theater.
Our plain and simple price is $98 per show.
Did you know?
Audition forms and all cast information is stored online, so printer ink can be taken off the shopping list, permanently.
Truth 6 of 7
It's simple:
Cast98 exists to help small-budget community theatres overcome the logistical challenges of putting on large-scale productions.
Almost all of our stage management tools are documented in our director's guides. Loaded with tips and tricks, these guides are great resources for first-time directors.